Streamlining Delivery Systems

The world of delivery is changing, and with new technologies revolutionizing the way that our products are delivered to us even more, it can be difficult to see where the future of delivery is headed. There are a huge number of companies looking to try out new technologies on the market to help streamline their delivery services even more. Here, we're taking a look at the future of delivery services to see where the future lies beyond standard delivery options and parcel delivery with sites like parceldelivery.com. Without further ado, the following technologies are the ones that are set to revolutionize delivery services.

Drone Delivery

One of the major advancements in delivery services is the use of drones to deliver parcels. Companies like Amazon Air are looking to carry packages around the UK helping to improve the reliability of the service and speed by which packages are delivered. While there are a number of restrictions with this type of technology, for example, the amount of space available for a drone to land, lightweight products, living within range of an Amazon depot, and the drone only being able to fly during good weather conditions in daylight hours, this could be the start of something very different for delivery services to implement.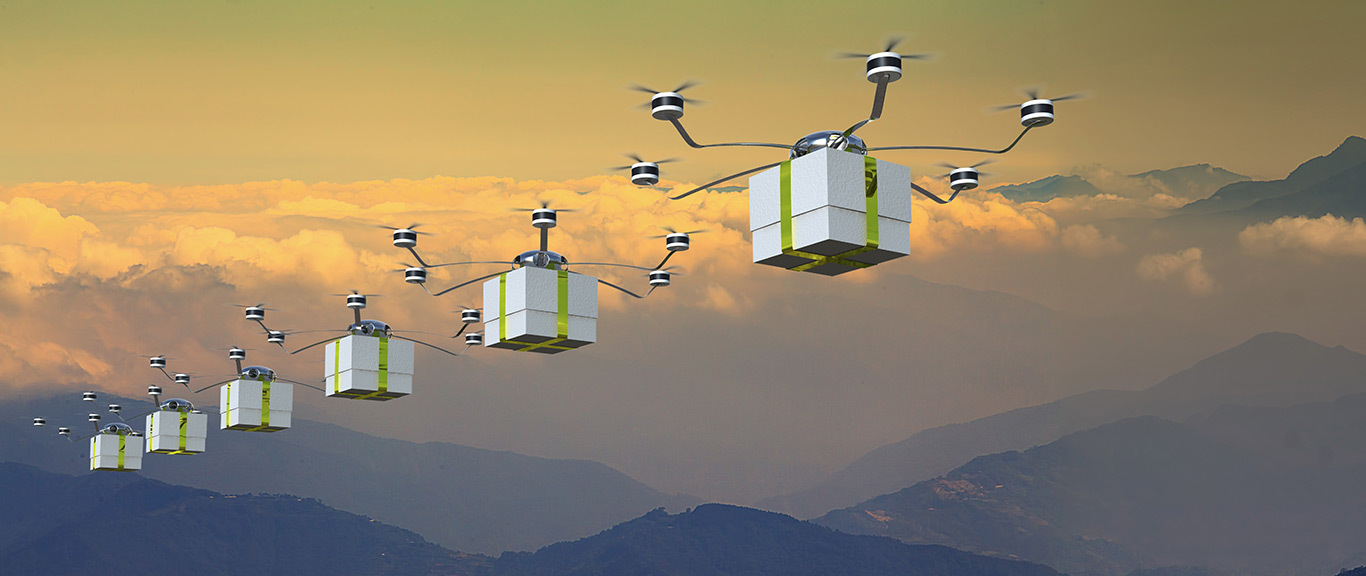 New Delivery Cargo Systems

This intricate vision was presented by Mercedes in January, and is nicknamed 'The Vision Van'. The idea behind this is to cut down the time that it takes for packages to be sorted and then delivered, and it can organise and prepare a number of parcels for manual drop off purposes. The van is controlled by a joystick, and is powered by electric and designed to produce zero CO2 emissions. In addition to this, the van features two drones, meaning there is room to autonomously deliver various types of parcels by air too.
The Mole

The Mole is a concept developed in Cambridge, UK, and relies on a network of underground pipes/underground Royal Mail system in order to avoid all sorts of traffic congestion. The Mole is designed to deliver a large number of goods to businesses and suppliers currently and was trialled in Northampton where results suggested that The Mole has the potential to provide long-lasting benefits to towns suffering with high levels of congestion. If this system is successful, the initiative would be able to cut down costs and bypass traffic problems.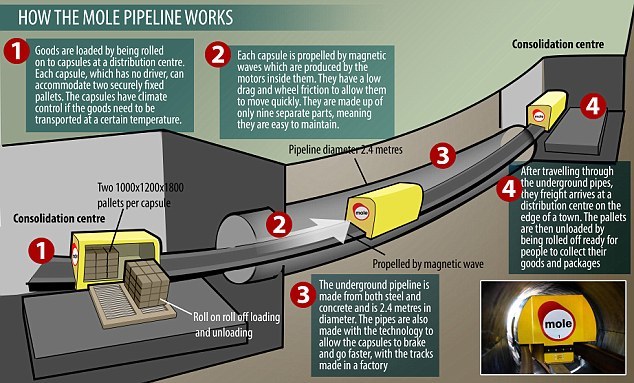 With robots likely to be on the road in the very near future, driverless cars looking to dominate traffic and underground mail systems delivering packages to our door without the need for a mailman, technology really is providing a new future for delivery. While it's unlikely to see the disappearance of the standard parcel delivery service in the very near future, we could one day see a depreciation of need for traditional Royal Mail postmen and women. Technology truly is dominating the world and it's easy to see how much of an impact technology can have when it comes to streamlining the delivery process for parcels and post in the future.